More Services
Our services go beyond designing and installing signs! Discover the many ways your brand can benefit from Brandex!
Space Branding
From the initial concept to installation—we are experts in taking a space and branding it out from start to finish. This includes working with you on the initial design, specifying solutions that fit a customer's budget, permitting the signs through the city, and producing the signs and graphics – all supervised under one project manager.
During the critical starting phases of a project, our experts will help you identify the proper sign solution for your business.
Brandex will first look to see if its standardized sign solutions for interior or exterior would fit your brand's needs, or if a custom sign solutions should be utilized instead.
We aim for a seamless and cost-effective transition to a branded space that ultimately saves you money by having all aspects of the project handled by one firm from start to finish.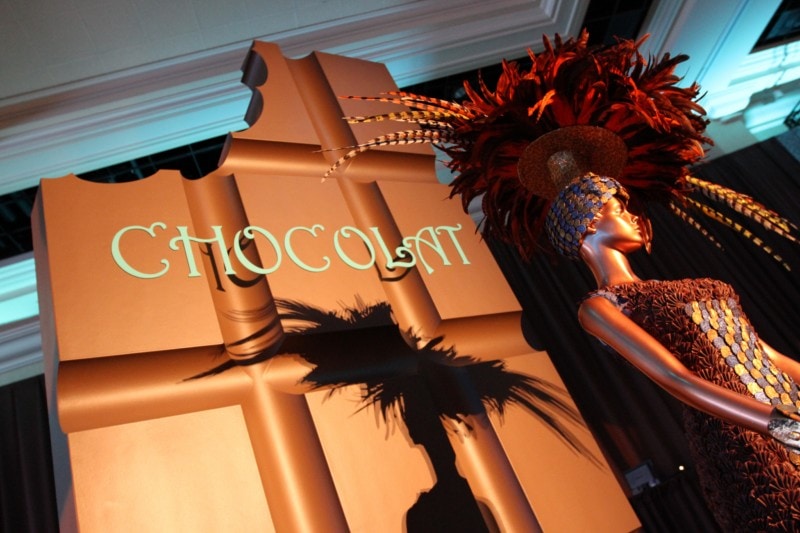 Sign & Graphic Installation
With Brandex, installation of our signage solutions is just as important as all elements of the signage production process.
We are licensed and insured to install every type of sign and have a national network of installation partners. Your sign will be installed professionally and on time no matter where your business is located.
Our Brandex's installation crews consist of veterans within sign industry that always use the proper tools and equipment to ensure your sign is installed to correct specification. Our services include the use of cranes, trucks, lifts and scaffolding equipment.
Our installation crews have years experience with pylon, wall and tower installations as well as interior and exterior vinyl and graphic installations—all of which are lead by an expert project manager assigned to your project. We are fully licensed, insured and bonded and employ proper safety practices to minimize risk  around the job site.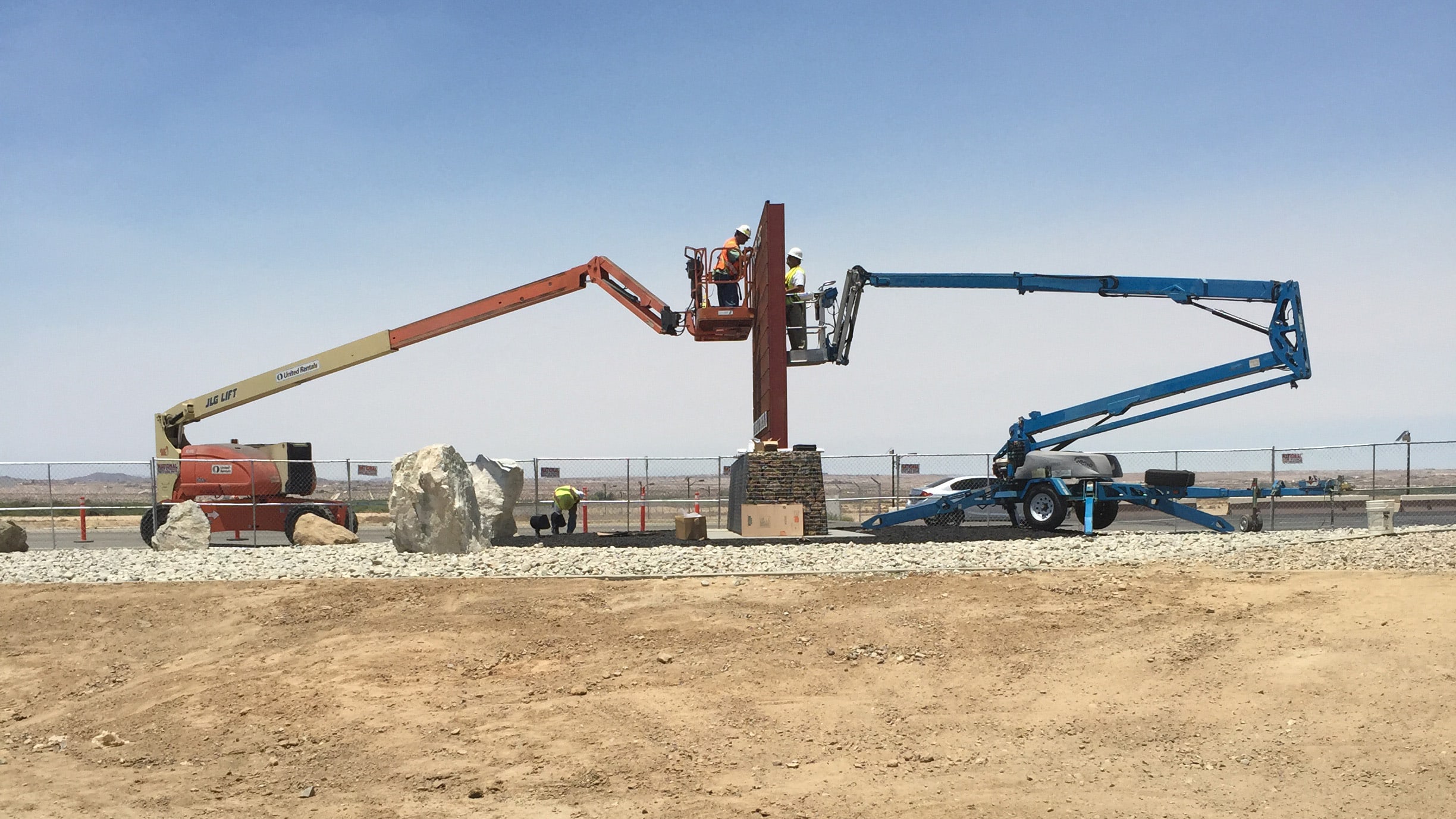 Graphic Campaign Management
Brandex expertly manages your graphic campaign from budgeting and scheduling through graphic production and fulfillment.
At Brandex, one of our biggest values is our ability to audit your proposed campaign. We will specify solutions or recommend changes to lower or bring the project within budget. Our sign experts will also consider material, fabrication processes, the installation difficulty level, and shipping solutions during the process.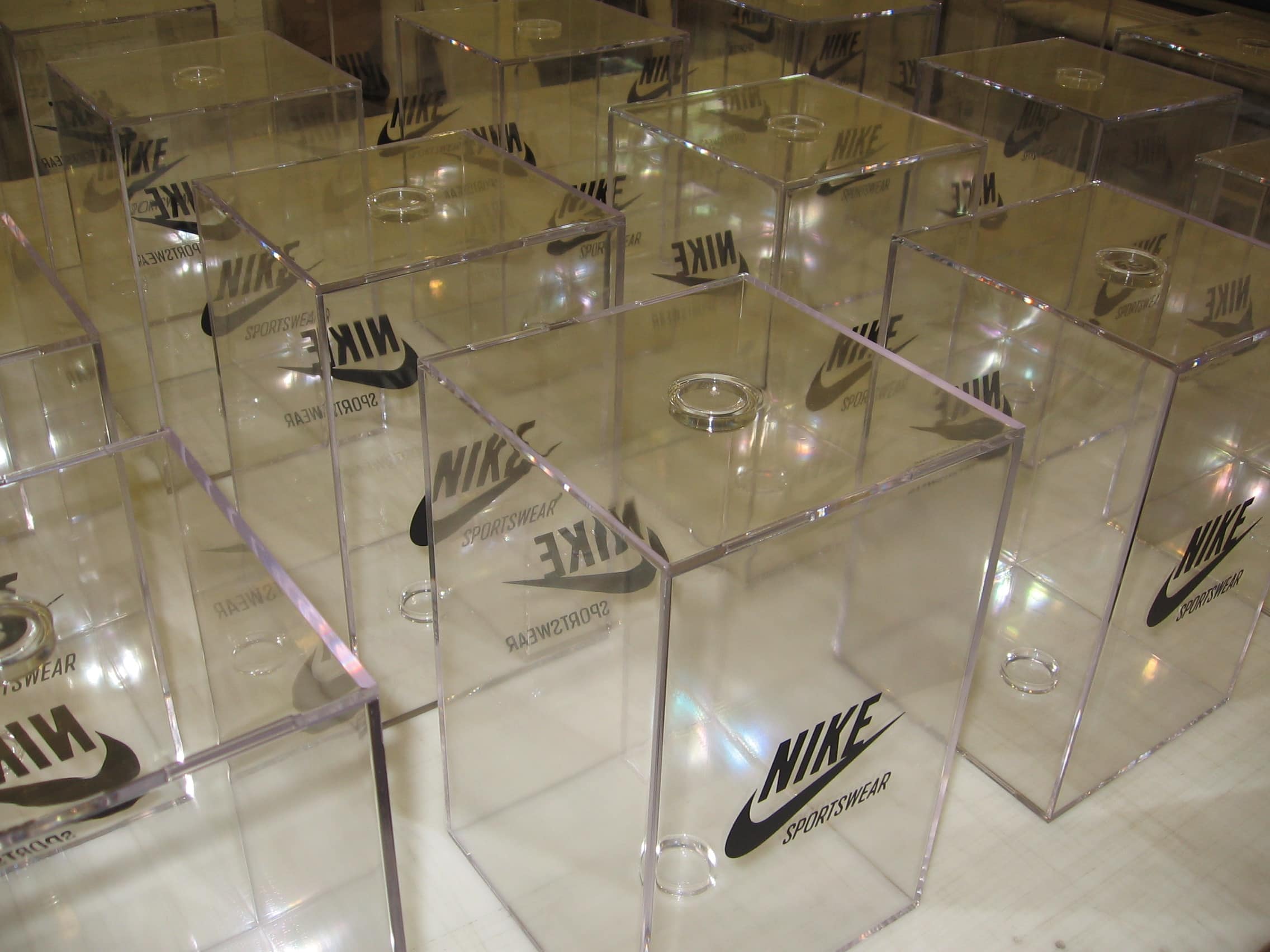 Permitting
Brandex will permit your sign project through your city to make sure everything runs smoothly and all aspects of the sign are up to code. If engineering is required to make the sign installation possible, Brandex will make the additional changes with our engineering team.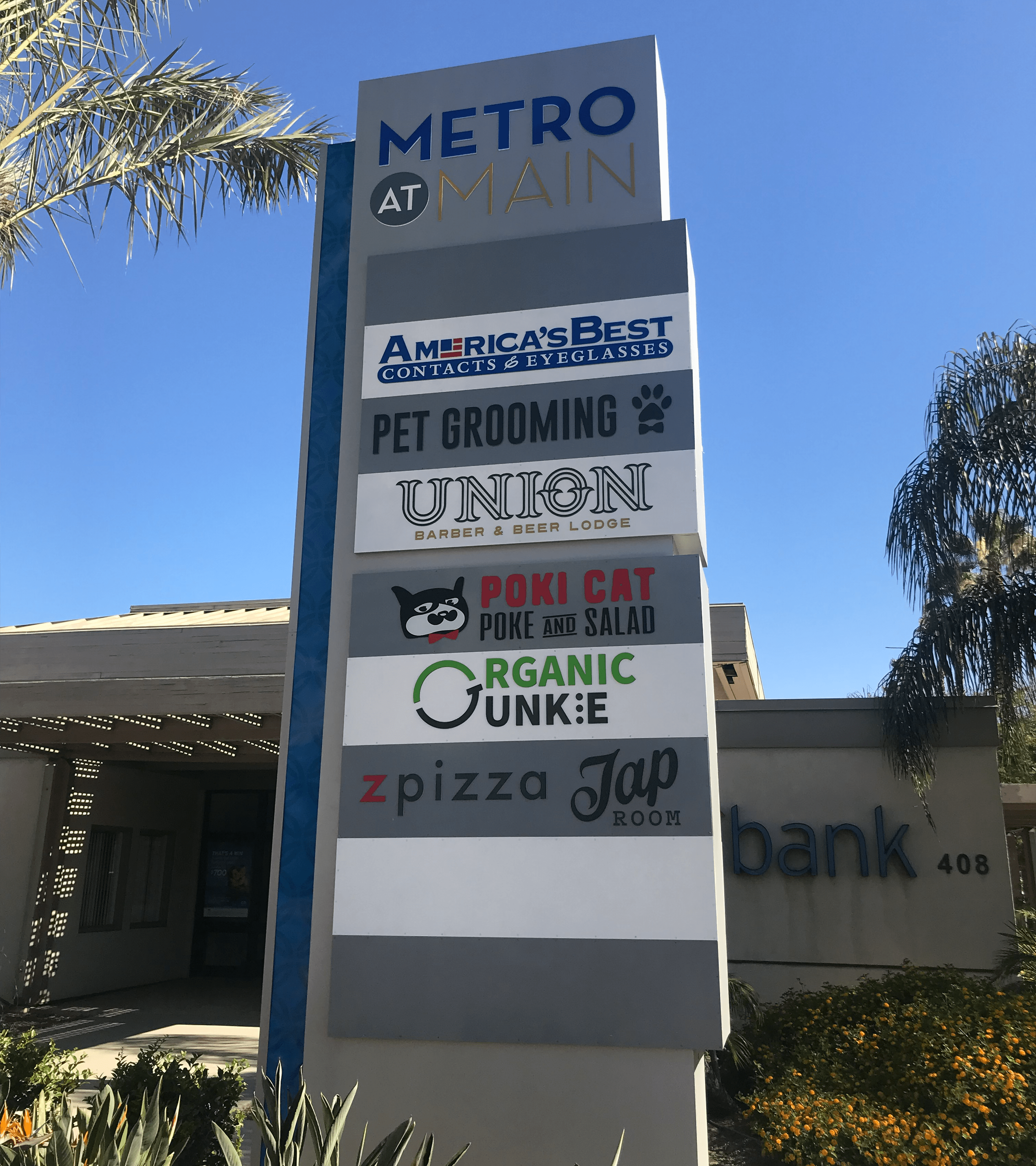 Prototyping & Signage Development
With our focus on design excellence, cost-effectiveness and technical knowledge, Brandex will develop new signage, displays and integrated solutions that will meet your brand's goals.
This may include economical sign solutions for a large campaign, a display that ships small but makes a big statement, or a sign or display integrated seamlessly with an existing display or product.
Brandex will discover and understand the elements driving each unique project and work within a budget to provide the perfect solution.